August 30,2002
PL Book Show Letter. Submitted by SheilaWisconsin
Also available in Printmaster Format and Word Document Format
Your Book Show!

Congratulations on booking your catalog show! Below you'll find the information you need to make your show successful!

Please have checks made payable to____________________. I cannot accept checks made out to [company]. Shipping and handling is listed in the small box at the bottom left of the order form. Add shipping and handling and then tax.

Once your sales reach at least $200, you'll need at least one booking to get your full credit! With your first booking, you ensure yourself of a 25% shopping spree (without a booking, or less than $200, you get a 15% shopping spree). To calculate your sales, add the line that says "total guest purchases" on each form. This is the dollar amount your shopping spree is calculated on. Each additional booking earns you an extra $25 shopping spree when that booking is held (within 60 days of your show). So, bookings earn you extra shopping money!! Ask everyone on your list if they'd like to have their own show and earn their candles free! I love to give away free candles and accessories!

I'd like to close your show on _________________________________. Please let me know if this date doesn't work for you. Please call or email me to schedule an appointment to close your show. Closing your show can usually be done over the phone, once I have received your orders and payment.

Please call with any questions!! Have fun and good luck!

Name, phone, address, and email here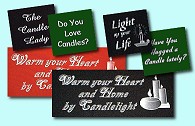 August 27, 2002
GotYaCovered Table Covers now accepts credit cards over the phone in addition to via PayPal! Cloths and Bags in stock and ready to ship! Call 816-697-3522 to place your order today!
August 26,2002


PL Reminder Card Template. Submitted by Lianne
August 22, 2002

www.tinytreasures.net
FOUR NEW ADDITIONS TO OUR EVERYDAY LINE:
TEAL
Crinkle Shred
Anchors Away
7" Cello Bags
Lady Bugs
13" Cello Bags

Strobe Light Magnets Sure to attract attention. They are magnetic, so you can put them on your clothes, ears, even your hair. They flash blue / red.
August 9, 2002

By popular demand! Our 3 1/2 inch designer stickers are now available. Nine styles to choose from. 10 for $3.00. Also - New "Relax with Wax" Post-it Notes pad. 4" x 3" blue pad of 50 sheets. 85c each.

Visit Marked Improvement today and see the growing array of new products!

August 7, 2002

August 5, 2002


New Business Link!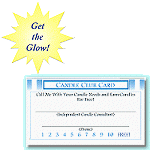 Please welcome our newest BoB Business Link!
Consultant Creations offers Hostess Gifts, Advertising and Promotional items for the Direct Sales consultant as well as many other useful business tools and gifts! Please help us welcome them by visiting their website and their forum on the BoB Message Board!
August Special! Buy 3 get 1 FREE!! Buy 3 of any 1 item and get the fourth one FREE! Note: There will be no mention of this in your shopping cart, but be assured your fourth item will ship with every 3 of one kind you order in August.


August 4, 2002


August & September Special
Popular Teal Candlelighters! Silver imprinted lettering on each reads: "Flame Low? It's Time to Book a Show!". On sale through September 30 - 120 minimum quantity - $1.00 per lighter (plus shipping)! Great hostess gifts - stock up now - order with a friend! Email flamenglos@aol.com to place your order, view more details on teh www.bestofboards.com/flamenglos webpage!

August 2, 2002


August Special & NEW Products!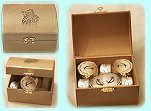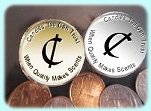 NEW! Tealight Treasures! Order 2 dozen Tealight Treasures and get the Cruisin' Treasure Chest FREE! Go to Karie's Kandle Roses to see the fun ideas for using our new Tealight Treasures and Chest!

NEW! 7 Votive Holiday Scents and 6 Tealight Holiday Scents are now available in your favorite gifts!

August Specials
Book to Look Kit for only $7.99. You get 20 Book to Look Envelopes, Carry Case, Complete Instructions and a Tracking Form.
Gift bags sets with tissue paper for $2.99! That's only $0.60 per bag.
Relax with Wax Kits on sale for $19.99!!

August Special
FREE USPS SHIPPING on all orders over $25.00! We've also added 4 new labels for Candle Consultants, and 2 new labels for Bunny Consultants!

Note on shipping from Custom Services
I want to thank everyone for their tremendous support of my new products and my first time in the Vendor Booth!! It was wonderful meeting so many new people.

I just want to let everyone know that we are about a week behind with processing orders. When I got home from St. Louis, I received the dreaded phone call -one of our close family members had lost her 5 year battle with ovarian cancer. My husband and I drove 10 hours to attend the services. When we returned home 4 days later, the next morning, I again received a scary phone call. My daughter called and said she needed to go the the emergency room right away. She had an allergic reaction to some medication and went into anaphylaxis shock. We spent 3 days in a hospital 2 hours from my home. She is home now with her baby and husband, and I am scared to hear the phone ring!!

So, I want to thank all of you in advance for your patience and understanding. We have been busy the last 2 days processing orders on the computer. All orders should be shipped by August 9th.

Sincerely,
Missy Peterson, Custom Services "The Hook"

August 1, 2002 New Feature on BoB!




shop.bestofboards.com was built for the businesses who have requested to be listed on Business Links - but aren't necessarily "Business Links" type of websites.
For more information contact either:
Jackie Whiteker: jackie@timelessgraphics.com
or Belinda Johnson: belinda@bestofboards.com
or visit shop.bestofboards.com today!