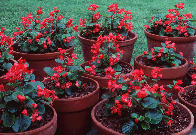 DO YOU HAVE A GARDEN THAT EVERYONE RAVES ABOUT?
Share your green thumb
at a [Company] Garden Party!
Let your friends enjoy the beauty of your garden
by candlelight and earn some of our great
outdoor accessories at no cost!
HAVE 10 OR MORE GUESTS IN ATTENDANCE
Receive your favorite Garden Spike for $12
HOST A $300 SHOW WITH 2 DATED BOOKINGS
Receive the Garden Lantern for $35
Guests who bring their own lawn chair will be entered in a drawing to receive the Garden House at no cost!