The Contest:

Email your best Sponsoring Tip to me by 2/15/2000 to be eligible for one of three fabulous prizes offered by three of our Business Links!

Click on the Logos to visit their websites!

GotYa Covered Table Cover

Express Yourself

Literature & Business Card Holders

The Bag Lady

3-Wick "Buffitt"

HURRY! Get your entries in by email by 2/15/2000!

3/1/2000
And the winners are...

Jenn Nunley, Chariots of Fire Unit, Galaxy of Stars Region
3-Wick Buffit from The Bag Lady

Rhea Rennecke (aka as Saria) $HOWTIME Region-"Don't Stop" Unit
Literature and Business Card Holder from Express Yourself

Brenda Meyer, Chariots of Fire Unit, Galaxy of Stars Region
Custom Table Cover by GotYa Covered

Thanks a million to Melissa Stone who jumped in to help me FINALIZE this contest this afternoon! There just are not enough hours in the day any more...I appreciate your patience since the results are two weeks overdue! Winners were drawn from all the submitted entries and the names were matched back up by me this evening.

Scroll down to read all the winning entries!

However, the whole point was to learn more sponsoring ideas and that's made you all winners since the first week! Belinda

I'm going to leave the names off of the contest entries until after the prizes are awarded. Don't worry - they're all together in a separate file so I'll be able to match them back up for prizes!

At the end of February I'd love to hear how some of you have successfully tried and implemented any of these things which you may not have tried before. So if something new ends up working wonders for you - be prepared to write it up and share with everyone!
Share the opportunity with EVERYONE!!! Use the 3ft rule....anyone steps within 3 feet of you that is an invitation to talk about what you do. If you're not sharing, SHAME on YOU!! It's NOT fair to NOT share!!!
My unit leader has given us envelopes to be used during the show. I do not like asking people to become a consultant and so I gave this a try. I am now a Team Leader and working on moving up.
envelope 1: How much Hostess Credit does a hostess earn with a $400 show?
Answer: (play money inside) $100.00
envelope 2: How much does a Consultant earn with a $400 show?
Answer: (play money inside) $100.00
envelope 3: How much does a Unit Leader working 15hrs per week earn with PL?
Answer: (play money inside) $323.00
envelope 4: How much did the average RVP earn per week with PL in 1998?
Answer: (play money inside or a note card with the amt) $1,746.00
envelope 5: How much did PL top income earner earn per week with Pl in 1998?
Answer:(play money inside or a note card with the amt) $20,189.00
envelope 6: How much does it cost to get started with PL?
Answer:$0 (empty envelope) (most people in the room are shocked)
I use this to help do my demo. I ask for 6 volunteers to help me do the show. I give each of them an envelope and then ask them to pick there favorite product on the table. I then ask them to read the question and while they are counting the money I talk about the product they have chosen. By the end of the questions I have the whole room in shock and most are wanting to ask more questions. This takes the pressure of me. I like this a lot.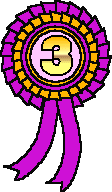 OK, Belinda, here is my best sponsoring tip. I've done this at 3 shows...got one sponsor, one no, and one maybe... she will decide before her show closes!

On your Door Prize Slip, I use #4 because I never got any referrals, but you can just have the guests add in a #6, ask, "If your hostess were to turn tonight's show into a Starter Show and start selling [[company]] candles, would you hold a show for her in the next 3 weeks to help her get started???" because some guests won't hold a show for me, but they WOULD help out their friend. I make sure to tell them, in a nice way, before I ask the question that the hostess is not allowed to make any comments during this question! When hostesses see how many of their friends would actually hold a show for her, and they don't have to do the asking, it makes them think, 'Well, I could at least try it for 6 shows!' At the end of the show, I tell them a little more about my job, then I say, "When I asked your friends if they would hold a party for you, I got [X] yesses! Most of the hard part is done!"
Jenn Nunley, Chariots of Fire Unit, Galaxy of Stars Region
When I am finishing my show and we do the door prize slip, when I get to number 5, I have the guests ask me questions about my "Career" (I don't use the work JOB). For each question they get a ticket (Or a card if I am playing stealing hearts). After the question 1 person will win a small gift (usually 2 tealight wrapped in nice paper). I have learned to "listen" to the question, who is asking, and how it is being asked.

When I am writing up the order forms, make sure to talk to each person about my career, but there is always one that seems more interested than the others. I make sure I spend a few minutes "talking the business" to that person. I also make sure they have their YCHIA and 10 most common ?'s. I follow up with that person in about 2 days. I currently have 3 starter shows for this month and had 2 last month.

At our Kick -Off someone also said to have them put #6 and have them write what the like most about your career. I am getting a lot of feed back on that one too to help with promoting our business.
You don't have to know everything about [company] before you can share the Opportunity. Sponsoring comes from the heart. It's not about how much you do or don't know. It's about caring and helping others make their dreams come true. Once they realize this, sponsoring is no longer a fear, it's a fabulous opportunity.

Ask lots of questions. You have to know how to be a good listener, not just a good talker. Don't try to sell people on why you love [company], rather listen to what they want. Then explain how a career with [company] can match their needs.

Try "FLOP" system. Ask customers about their Families, Leisure activities, Occupation and what they are Passionate about. Listen for circumstances in
people's lives that can be improved by a career with [company].
Sponsoring Seeds

Sit Back and relax and see how easy it is to make 25-30 dollars an hour!

Do You like your present job or do you just tolerate it?

Could you use a second income to keep ahead of the game, or take that dream vacation?

Want to be you own boss, set your own hours, and have control over your income?

Want to have full time pay but work part time hours?

Would you like to have your own business with no out of pocket expense to start?

I choose what days and hours I work, Do you?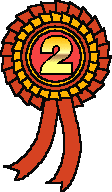 I truly feel that the personal touch of a phone call within 24-48 of that very first contact with a potential sponsor is the "key"! I know from my own personal experience from my sponsor over 15 months ago that this was so "attractive" to me! The cnslt actually took the time to call me and follow up and state how much she enjoyed me and knew how wonderful I would be at [company]!
The reason I can follow-up within 24-48 hours of first contact is because I literally OFFER the opportunity of [company] to each hostess and guest-personally! When I am completing guest orders I offer them their own show and the business of [company] - I know I never would have considered it 15 months ago if I was not PERSONALLY invited!
I am working to promote to UL March 1st...it's been my goal since Nat'l Conf last July '99! Attending Nat'l Conf and seeing/hearing is my second tip on sponsoring! This is where I realized that all SRVP's started just like me...booking 6 shows - sharing the opportunity with guests/hostesses and seeing how a "World of Difference" was just waiting for me and my family! I can't wait for Las Vegas---my birthday is on opening night!
Since the best place to find people is at shows, I do a raffle game with my guests. Each person who asks a business question gets a ticket. I usually limit it to about 10 questions so it won't take too long. Use something inexpensive like what is on the wisebuys/business boosters. Anyone who is actually interested will have a pretty good idea of what we do and will want more information. Also, maybe they aren't interested but if they happen to know of anyone else who would like doing this, they are now able to give them enough information to be interested and want to talk to you. I also mention that I give a gift for referrals on sponsors. ( $25 g.c., 3-wick, etc.)
1. First of All I am extremely proud of what I do and that shows when I am talking to people about it, so first thing I do to sponsor is to Love my Job!

2. I offer the opportunity to everyone! basically "see what I do? you can too!"

3. I have discovered that I have a very large comfort zone which I can easily ignore if it is in the way ,so walking up to someone and saying "do you love candles?" is a very simple thing.

So to put it in a nut shell to sponsor remember the phrase

"Monkey See, Monkey Do"
Love my job (and it shows)
Offer Opportunity (to everyone)
Expanded Comfort Zone (don't be shy about what you're doing)

not that people are monkeys or anything, lol, just a phrase. I just started with the company and so far have sponsored 1, have another signing paperwork and am planning on bringing a few more to our upcoming opportunity meeting, just by doing Monkey See, Monkey Do.
I have soooooo many telemarketers calling lately that I have turned the tables. This is what I do when they call:
I will let you tell me about your item you are selling if you will listen to me about MY BUSINESS FIRST. I have several just hang up, but I have successfully told 3 in the past month about PL and 1 requested additional info concerning the business. I will be in contact with her on the 10th and I will let you know how it goes. When your done with your "sponsoring talk", get their full name and home phone # and when you can call them at home. I did this within 24 hrs and then I obtained her address as to where to send MORE info. Try it next time, THEY call to sell you something!!!
What I do is give everyone a HIA brochure. What I have done is make up a 3 color label to put on every brochure.
YESTERDAYS DREAMS AND
TOMORROW'S REGRETS
ARE TODAY'S OPPORTUNITIES
Most everyone has seen the brochures but the labels bring their attention to it. Then I tell them to keep it handy in case they or someone else needs a part time job in the future.
I always do my sponsoring talk at the end of a party. I encourage guests who are interested to pick a friend at the party that they feel the most comfortable with, and I invite both of them to talk with me together. I have found that this is less intimidating for people and that you occasionally get 2 interested. If both aren't interested by the end of the talk, then at least you can focus in on the one that is. I sponsored 3 new consultants last month. 2 of them attended the same party and sat in on my sponsoring talk at the end of the evening. The three of us had a very pleasant conversation about goals and how this company can help you reach them. I was thrilled when they both had starter parties last month!
After my Power Statement, I ask everyone to raise her hand, then I say, "If your employer is sending you on an all expenses paid vacation to the Bahamas this year, put your hand down..." "oooh- No one? MY boss is doing that for me...hmmm."

"Ok, if you work only when YOU want to, and can set your own hours- hands down! Still no one? Gee- I'm here tonight because I want to be- AND I'm getting paid for it!"

"Ok- if you make enough money, and don't have any debts to pay off- hands down! Well, I'm not debt free either- but- my job has unlimited income possibilities, so I am definitely on my way to that BMW and big house! My average profits for one night- about 3 hours- is $128.00 ($400 show plus monthly bonus), if you make that much in 3 hours at YOUR job-hands down... tsk tsk, what a shame!"

"Ok, here's your last chance to stop the blood from rushing down your arm!! If you want to get everything you love in the catalog for free or for half price, drop your hand and start clapping to get the blood flowing again!!! " GREAT! Sounds like all you ready to have a PL show of your own; if it's a starter show, the career opportunities and free products I mentioned can be yours! And if it's not a starter show, you can still get free and half priced items. Ok- let the fun begin! And I
continue from there.
I too use the "Ask me a question about my career" at my shows. Except I start in the beginning. I have everyone fill out only the top part of the door prize slip while we wait for guests to arrive. I then do "Mary Mall and Patty" as a quick demo. Then I tell them that we will start with question #5 on the door prize slip and work our way up. I tell them "Now that you have seen the money that you can make as a consultant, I want you to pretend that you are on and interview for my position with the company. Everyone is qualified for the position of a Candle Lady. What would you want to know about this position before you started." I then have cards
that I hand out and play stealing hearts. I became a consultant because of this "Ask me question about my job game" because I got to ask the information that I wanted to know. This made feel better about not getting suckered into something. I do this in the beginning because I have their attention then. What a life changing experience it has been. Thank you!!!
All of my sponsors come from my shows. I use the tickets. Everyone gets one just for being there. After I introduce myself (tell them how much I love this business), thank my hostess, I do a drawing for a tealight. After I do this, I talk about the candles and then give them the opportunity to ask me questions about my business such as How far do you travel, How many shows do you do, How much money do you make and etc. (Yes, I tell them exactly what to ask me) and at every show they ask lots and lots of questions (they get a ticket just for asking). I feel doing it this way, the guests and hostess will think about the opportunity throughout the whole show and really watch how easy it is. I normally have 1-3 people interested in our business. Make sure during the question session you point out No investment,No deliveries and No inventory. As you know not everyone signs up but all book a decision show. This has worked for me, I have sponsored someone every month since I started in 9/98.
1-2 STARTS WITH YOU
3-4 GET OUT THE DOOR
5-6 SELL CANDLESTICKS
7-8 THIS BUSINESS IS GREAT
9-10 SPONSOR A FRIEND
TURN AROUND AND DO IT AGAIN
I've changed how I do question #5 on the door prize slip. I tell them not to
answer until we do the ticket game. Then I do a 2minute ticket game with
someone timing it. That way those who feel they are not interested end up
paying attention - cuz they know it won't be that long. After the ticket
game, I tell them to answer question 5 like this. A number "1" means sign me
up yesterday, this sounds awesome can't wait to start. A number "2" means I
don't know give me some more info. Which I give the What makes [company]
diff. sheet and a you can have it all. I also tell them I call everyone who
puts down a "2". A number "3" means I have absolutely no interest in earning
a six figure income.

It's been working wonders. I have personally sponsored 8 people since August.
My most successful sponsoring talk goes like this: I usually begin, when I'm booking a person in for a show of their own, by asking "Have you ever thought about doing what I do?" No matter what their answer is I continue with a list
of benefits: endless income opportunity, free product, meet lots of people, have lots of fun, win trips and the possibilities are endless. Then I stop there and flatter them by saying: "You'd make an AWESOME consultant. I think you should give it a try. After all, you have NOTHING to loose and EVERYTHING TO GAIN!! This has worked for me! Signed on 3 in January!!
I strongly believe that if I have 12-15 shows booked each month I will be meeting enough people (aprox.120guests) to book more shows and obtain leads for potential sponsors. My goal is to sponsor 2 people per month. How will I reach this goal? According to [Company] survey of hostesses 1 of every 4 hostesses would have signed up if they were offered the chance. So... I will talk to my hostesses first during hostess coaching calls. " Suzy, I wanted to find out if you had ever considered doing something like this?" She'll probably say "No" " Well I just wanted to let you know I think you would be great at this, (don't lie if you really don't think this) and can I send you some info to look over before your show? During the second call I would ask her if she looked at the info, (she may have) And I will let her know about the opportunity to become a consultant for free. Hopefully during the conversations I would have picked up on the benefits for Her to join PL and will be able to guide her that way. I would mention it again during my last call, and then ask her to watch me at the demo to see how easy it is. Or maybe she has already asked enough questions to know that she wants this to be her starter show.

I will also make a point of passing out 3 sponsoring packets at each show. I look through the dps while they are shopping to find the interested ones, and I also ask every guest, even if they said no on the dps. That way I can listen to their response in case they don't really mean no, instead they mean not right now. The worst thing that can happen is they will say no. I am not pushy, I just don't prejudge anyone.

The Master Key to Success " Form the habit of doing things that the less successful person is not willing to do" Frosty Westring
I Make it seem like I have to offer the Opportunity. When I book a show I always tell her that I have some very exciting news and I can't wait to tell her about it. So when I call her I drop my usual seeds and then go in for the kill (just kiddin') the night of the show, while closing the show I tell her that I have to tell her about the opportunity to be a consultant because if I don't tell her and after (company) they receive the show and they are to call her back to ask if I did and she tells them know that I will look really bad. So I am finding that they are more willing to listen with an open mind and look at all of it before they say no, I am finding that by doing this I am Sponsoring 2-3 people per month and they also are not as uncomfortable about the opportunity when you place the idea that it's my job and I will be checked on later.
I would like to share a real sweet story with you, but to do that I am going to need your help. When I hold something up from my basket, I need you to say what it is. (I then pull out the M & M's and they say M & M's). Well, I used to think this stood for M & M's, but found out it really stands for "More Money," and that's where my husband and I were one year ago...in need of more money. When we looked into our checkbook, it's for sure that we didn't see 100 GRAND. Instead, what we saw looked more like ZERO. There was definitely no EXTRA money. Around that same time, I heard about "a certain candle company" . I checked it out and found that every time I could do a show I could look forward to a PAYDAY. This really got me thinking about doing something like this, but I really couldn't help but SNICKER at the idea because I had never done anything like this before. In fact, when it came to getting in front at people, I really felt more like a NERD. But, PL taught me everything I needed to know. Not only is PL helping my husband and I get out of a financial CRUNCH, but I can honestly say that it has been a LIFESAVER because it has fulfilled needs in our lives that go far beyond finances. I really believe that PL is one of the greatest business opportunities today, BARNONE. So, let me just say to you tonight that if you or someone you know might be interested in hearing about PL, I would love to share it with you. There would be absolutely no pressure or obligation. When you're excited about something, you want to share it. So please don't pass up the opportunity to think about this tonight, because if you don't do it NOW (cover up Later), you may wish you had done it LATER (cover up Now).

(The capitalized words are all either candies or gum that you would hold up when mentioned.)
I used to have a really hard time sponsoring because I didn't want to seem too pushy. I've found a new technique. I now approach anyone who has the slightest bit of interest in the company or is looking for a job. All I say is have a show for me. Earn your kit for free and sell candles for a month. What do you have to lose? You'll be getting paid and if this isn't the business for you, you are free to quit. The kit is yours and you can on your way. So far all my sponsors are still with me. Once they try it they love it.
Here are my sponsoring tips:

#1) 2+2's EVERYDAY..... Take time to do your 2+2's. I was doing 14+14's once a week, and every time I picked up the phone, it felt like it weighed 500 lbs. And don't be shocked or scared, people do say NO and mean it. Just keep a happy smile and go on to the next lucky person on your list.

#2) Take time everyday for your business..... I don't mean 5 hours (unless you want feel like it), but maybe 15-20 min. each day for 2+2's and return calls. That is only less than 2 hours per week.

#3) YOU ARE YOUR BEST ADVERTISEMENT..... Hand out tealights with your name on them to people looking at candle at Wal-mart. Say something like " OH, do you like candles too? Well I own my own candle business, would you mind sampling a candle for me and I will give you a call to get your feedback (not too many people refuse a free candle) then get their number, call them back, and book a show so they can get a whole bunch of candles free.

#4) AGAIN......YOU ARE YOUR BEST ADVERTISEMENT......... Wear all of those wonderful buttons from places like Express Yourself, etc. Wear pens you have earned (even the qualifying pen). I had on my Atlantis button the other day at the store, and a sales person asked what it meant. Needless to say, I told her and booked a show :o) Don't be afraid, talk it up, THE WORST THING THEY CAN SAY IS "NO", AND THEN IT IS THEIR LOSS!!!!!

#5) If you can, set a WHOLE day aside........ Spend a WHOLE 8 hour day making calls. Pre cook dinner, put on some great music, and get to it. Make call to those people you never thought would book a show. EXPECT to get the NO's. BUT NEVER, NEVER, NEVER, under estimate people...they are surprising creatures!!!!!

#6) And last but not least........ LOVE WHAT YOU DO, AND DO WHAT YOU LOVE!!! Trust me, it will show; and your business will turn around.

MAKE THAT TURN!!!!!!!
My best sponsoring tip would have to be that I am excited and have a passion for the product and our company. I feel that as I express this genuinely at my shows or via face to face, it shows. I would advise anyone wanting to sponsor someone into this wonderful business opportunity to just love what you do. And people will see it on your face. It will draw people to you and they will want to be a part of what you are doing. I look for people who are interested in what I am doing. People who are self-motivated, and are real go getters. Those are the personalities that stand out to me now as great potential consultants and leaders. I have sponsored three so far with another one having a starter party this week. Above all, stay positive and be committed to your business. By doing so, it will ignite your dreams and set you sailing among the stars.
At the beginning of every show I say the following:

Imagine if I could offer you the following dream job:

In the next 14 days you decide which 6 days you would like to work approx 3-4 hours each day. You would get paid approx $25-$35 an hour, (so after the 6 days your pay would be $500-$800 on average) I would supply you, for free, all the items you need to be successful valued at $300(the kit), I would provide you all the training you need to be successful, your family always comes first and after the 6 days you decide whether this job is for you...if it fits into your lifestyle & fits your needs!

If you decide to stay you keep everything mentioned above & go at your own pace...if you decide to go keep everything mentioned above.....that is what I'm offering to you for trying PL....

So watch what I do here tonight, see how easy it is....see how much fun we will have and consider if it is something you want to try!

I then pass out the Candle Care tip and say "this is my gift to you, not only will this teach you how to burn your candles properly but "It is all you need to know to start earning $100 per show"! (and I have a sticker on each one that says the same)

Later on I do stealing hearts game and before it I say "Remember that dream job I offered earlier....here is your starter kit (I point out all the items in the kit), here is $500-$800 (fake money) ask me any question about my job...and it can be yours...

After we play the game I hand out my folders...and stapled to the front of my folders is the following:

WHAT'S IN IT FOR YOU TO TRY PL WITH A $400 STARTER SHOW: (JUST THE FREE STUFF)

*A $300 STARTER KIT: *Falmouth *Iced crystal trio *Magnolia swag *Quartet *Barrington *Quilted Crystal Pair *Chatham Snuffer *Mosaic TL Bowl *Doz Votives *Doz TL *3x9 Pillar *Votive Sampler *All the paperwork needed for 6 shows

*100 ADDITIONAL FREE PRODUCT OF YOUR CHOICE *$500-$800 IN PAY (on average)

*Q Line (quit or qualify) After 6 shows you can quit or qualify

*Quit: Keep everything above *Qualify: go at your own pace

LOOK AT ALL YOU GET...WHY NOT GIVE IT A TRY???

As each person comes up to place their order I give them a YCHIA Brochure and say:

You mean to tell me you can't find 6 days in the next month to try out PL and get everything mentioned above???

I have sponsored 4 so far since the beginning of the year using this method and will be a UL on 3/1...

Give it a try....
This is an awesome sponsoring tip recently received from Francine Gregory, Director of Development at PL, with a little extra zing thrown in from me.

Call all of your previous hostesses and good customers using the following script or something close to it:

"Hi Sue, it's Andrea with PL candles, do you have a few minutes? Great! I want to apologize for not sharing this with you earlier, but I'm so excited about my PL business, I've got to tell you now! PL really took off for me last year, with your help, and I'm expanding my business even more this year and thought of you! You had a great show, we had a lot of fun and I really enjoyed working with you. Did you know that you can earn $15,000 a year being a PL Consultant? If you need to earn more than that, our leadership program can take you there! I know you don't have enough info right now to make an informed decision, so do you have 30 minutes Thursday afternoon or Saturday morning for me to show you our business plan (income opportunity)?"

Share the bubble sheet with them to give the big picture, now that we have the 1999 income figures. Also, show the bubble sheet to every hostess & it'll pay off!!!!!
This tip is very helpful when sponsoring your hostesses. This is how I get most of my sponsors! This is best used when you have already been talking to your hostess about turning her show into a starter show. At the show, during the guest introduction....I have ea. guest state their name, where they burn candles, and one reason they think that "hostess" would make a great consultant. This gives the hostess confidence that she would be great as a PL consultant and usually gives her the extra oomph she needs to go ahead and give it a try. The guests are always happy to compliment their friend. It usually turns into a very wonderful moment!!!
What has worked for me is using the "Mary Mall, Patty PL" game. Everyone pays attention, because their friends are my assistants. The more you "ham it up" when "paying" Mary & Patty at the end of each week, the more the guests seem to enjoy the game. Each assistant always gets a gift for helping.

I do this before we do the door prize slips. I always go through the questions with the guests and stress that they can put "maybe" for #5, which allows me to send them home with more information. I've had more guest answer maybe to #5, and I give them a packet of information to take home. The packet includes a short letter about the opportunity, the "Why [company]" flyer, What Do I Get in My Free Starter Kit flyer, and the average incomes flyer.

I sponsored one in January, one in February, and have several ladies I am working with to set dates for starter or "decider" shows.

My fulltime job will end in September, so my goal is to have a unit built long before then!!!!! Then I can use the time while severance pay lasts to strengthen my unit and promote out other units. [company] as a career in definitely in my future.
When we are doing the doorprize slip on #5 I tell them that this is their chance to let me know if they would like to earn and extra $800 to $1000 a month extra with [company]. I tell them to put their door prizes down for a minute and we play stealing hearts. After the game I ask them to go back to #5 on the door prize slip and answer on a scale of 1 to 3. #1 is no way I don't want to earn $1,000 a month....#2 is maybe keep in touch with me. I tell them that if they put down #2 I will send them a postcard every now and again to invite them to my opportunity meetings....#3 is yes I want information right now.....When taking their orders I give every single person a candle care card with an invitation to my next opportunity meeting. The invitation is a pamphlet. In the front I have the date, address etc. On the side flap I have BIG CHECKS...On the inside I have HAVE GET information.
Okay this was not my idea originally, I heard it from another leader at our leader meeting, but I just had to share. If I win, I will share with her! So here it is. She had a hostess who was on the fence about becoming a consultant and said this to her: " Mary, I'd like to offer you a cup of juice. Before you say no just hear me out. This is the best juice you are ever going to taste. You can't say that you aren't going to like it until you taste it. You might not like the juice, but you'll never know until you try it right. and here is the best part of the deal. If you hate the juice you can spit it out right? But you're never going to know until you try. So.......want a sip?" She then went on to compare the juice to the opportunity, and sponsored the hostess. Another consultant at the leader meeting said this to the crowd in general at her next show, and got a sponsor lead! Try it!
I do sponsor at my shows by doing Molly Mall and Patty [company] and the ticket games, however, I have been doing something else this year to bring in new contacts. About every 3 weeks I pack up my two year old daughter and we go to the mall to "window shop" for the day. I take 15 sponsoring packets that consist of : 10 questions, current salaries list, YCHIA brochure and a tealight tucked in a baggie with my business card. I am also decked out in candle attire (I definitely want to be noticed!) I wear a great teal and white Do You Love Candles??? t-shirt (which I wear all of the time) that my husband made, and I always wear my Do You Love Candles Button, and I have [company] shoestrings that I have made into a hairbow and put some in my shoes. You can see me coming! I am at the store shopping for prospects--after all, who is at the mall during the week--mothers, people who do not have a daytime job, those with spare time, Molly Mall employees, etc... just the people who are interested in our business! I also have magnetic car door signs on my car in the parking lot that say Do You Love Candles??? and I leave business cards with magnets on the back of them on my car so that people can just take one with them. I will be doing my 5th starter show this weekend since January 2000 (two of them are from seeing my car!) I have a great time sharing the opportunity with others wherever I am! Good Luck!!!!
Here is a letter that I just wrote today. I gave it out after we played the Ticket Game - Ask Me Questions About My Job... Two of the guests scheduled their Starter Shows next month!!!

This letter is two pages - copied back to back to make it one page. I am going to give it to every guest at my shows, along with a Candle Care Tip Card.

How wonderful it would be for you and your family if your started your own business. Working in Direct Sales, you will have complete control over your schedule and your income. You will be your own boss, and your possibilities are endless.

The greatest thing about starting a business with [company] is that it does not cost you anything. [Company] gives you your Starter Kit, with a retail value of $300. The only commitment you need to make is to try [company] for 2 weeks. If, after your two week training period, you decide [company] is not for you, then you can simply walk away and keep your kit and all income you earned during your first two weeks (about $600). During your two-week training period, [company] asks you to hold 6 shows. This is because [company is committed to you and to the success of your new business. The first six+ shows will ensure you a strong foundation in which to build a business.

[Company] offers you two trainings per month - one small one with about 6-10 consultants involved, and one large Regional meeting - with about 300 consultants and leaders meeting for great training. These trainings are free and extremely important to the success of your business. [Company] does not sign you up and then leave you hanging. It is a company that will support you in every way. You will receive great recognition, earn lots of free product, and your self-esteem will soar along with your increasing income!

Now for the specifics: * When you decide [company] is the right business for you, we will schedule your Starter Show. You will work on getting your 6+ bookings in two weeks. You will receive your Kit after your 6 shows are scheduled, or at your Starter Show. I will use my Starter Show as an example of how one works. I invited all of my family, friends and neighbors to my show. (I will mail out your invitations for you.) I had 16 people come, and the show sales totaled $575. $300 of those sales paid for the Starter Kit. The additional $275 was mine to spend any way I wanted in the catalog to enhance my Kit. I used it to get a few high ticket items, and the rest I used towards candles that I would use as door prizes. * Your Kit comes with everything you need to start your new business - catalogs, candles, paper work, and some of [company's] best selling products. [Company] will always provide your paper work at no cost. You are responsible for purchasing catalogs and invitations and any other optional business boosters. The cost for these items is very minimal. Another thing you will be responsible for is purchasing votives and tealights to give away at your shows as prizes for games, etc. You donít have to worry about purchasing any of these items until after you start receiving paychecks from [company] because they are all included in your initial Kit.

* You will earn 25% of all your sales, with the possibility of earning an additional 7% on your total monthly sales if they exceed $1800. The company average for a show is $350. This means that you can hold about 5 shows a month and earn a great bonus check. [Company] pays you every week that you submit a show. So you can get a great paycheck every Friday. * [Company] requires a minimum of $500 in sales per month in order for you to maintain an active status. This enables you to purchase the products at whole sale (50% off the catalog price), and to receive monthly mailings from the company. This works out to be about 2 shows per month. If you want to get involved with [company] strictly for the discount, having 2 shows a month is an easy way to maintain this. But if you are starting a business with [company] to earn a fabulous income, then it is recommended that you hold a minimum of 2 shows per week. It is your business, so you control your schedule and your income potential.

Here are some of the reasons why I decided [company] was the right company for me: 1. - I LOVED THE PRODUCT!!! 2. - [Company] is the #1 company in Direct Sales. They have the best consultant and hostess plan out of all other Direct Sellers. This was important to me because I really wanted my business to be successful. The hostess program is so good, that I knew I would always have a strong customer base. 3. - It didnít cost me any money to start. 4. - I have no inventory and I donít make any deliveries. 5. - If I didnít like it after 2 weeks, I could keep everything I earned with no strings attached. 6. - Exceptional training was always available to me to ensure the success of my business. 7. - Candles burn and people need more. Once people burn [company] candles - they usually stay loyal to them because they know they are THE BEST IN THE WORLD - and so I am assured repeat business.

And that is it basically. I started in September of 1999 and it was the BEST decision I have EVER made.

I have lots more detailed information. If you would like to know other great aspects of [company], call me!

I hope that you decide to join our Team!!!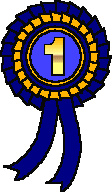 Since Jan. 1st I have personally sponsored 6. I also have 3 starter shows in the month of March. The only thing that I do differently now that I did not used to do, is offer the opportunity to everyone. I think for so long, I was so scared they would laugh in my face if I did offer them the opportunity, that I did not ask. Then, I finally realized that I was not sponsoring at all. I have never had a problem with sales or bookings, but have always had a problem with sponsoring. Now, I offer it to EVERYONE. Guess what?? No one has laughed in my face. They might have said "No thanks", but not acted like I was crazy for asking them. The other thing that I started doing was Option A and Option B while figuring up the hostess totals. Option A shows what the hostess will get with the 25 percent of tonight's show and Option B shows if their party was over 300.00, that they have earned their kit and how much money they have left to play with adding to the kit! I'd say that this has recruited 50 percent of mine. When they see how much more they can get by just trying it with 6 parties, they FINALLY realize that they have NOTHING to lose. I have also gotten two buddies at two starter shows. I offer this at the starter show and tell them that it has been a proven fact that new consultants will start off with a brighter start if they get a buddy to start to. If anyone at that party decides to also accept the opportunity, I will put them under the new recruits name as her first recruit. I will definitely do the major part of the training if they would like me to. So many do not feel comfortable offering the opportunity, if they do not feel that they themselves know the job that well yet. I believe that this will help them out with future recruits.

Sorry this is so long. I get talking about the opportunity with [company] and I go wild. In my eyes, PL is a blessing in disguise!!

Brenda Meyer, Chariots of Fire Unit, Galaxy of Stars Region
I signed 5 consultants (3 qualified!) with this ad in 1998- $ometime$, $implicity $ell$!

Candle$, CA$H! Curiou$...? CALL!

And then my name and phone number- that's it!
[ Up ] [ 6 Types of Consultants ] [ Sponsor Tips Contest ] [ If I'm Dreaming ] [ Have/Get Chart ] [ Men Love Candles Too ] [ Stop, Look and Listen ] [ Why Become a PL Consultant ]

Last updated July 06, 2005